I came down with the Delta Variant in late August, 2021.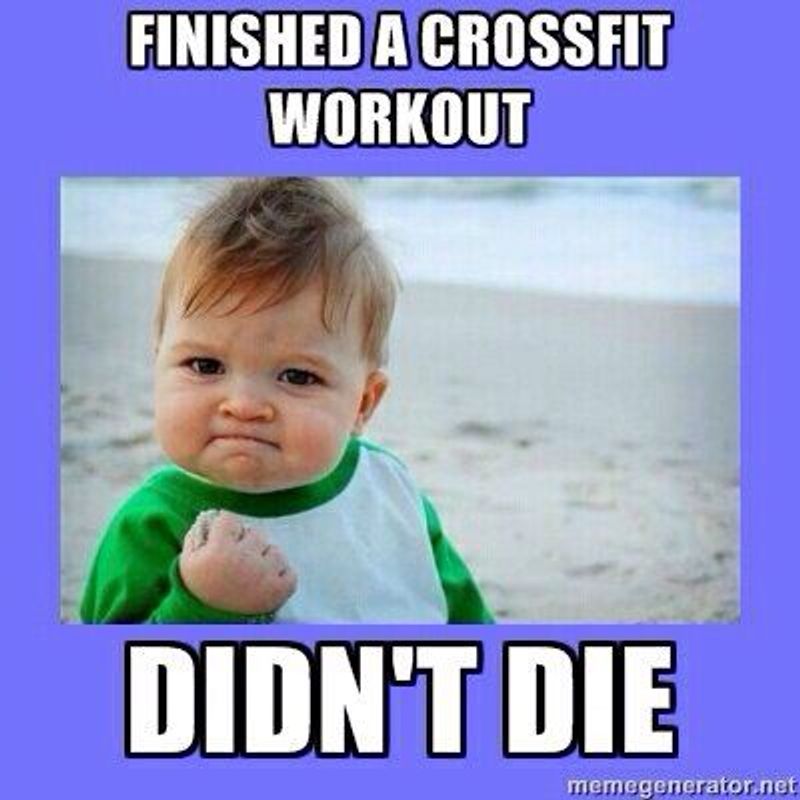 On September 4th, my O2 levels dipped below 90%, so I checked into a hospital - That's when my problems really began. Not knowing anything at the time, I allowed the hospital to give me Remdesivir:
These were my stats on March 15, 2022:
6'4", 238, 16% body fat
When I checked into the hospital on September 4th, I weighed 224 pounds.
These were the stats when I left the hospital on the 14th:
6'4", 185lbs, 18% body fat (estimated)
I left against medical advice after 10 days because I was starting to get worse - I was improving for a while, but by day 8 I was exhausted from lack of sleep, I was getting weaker, and my breathing was getting worse! I knew I was on a bad track, so I left the hospital on oxygen.
So I lost 40 pounds in those 10 days, more than 30 pounds of muscle!
I have organ damage - Kidneys and Heart - perhaps more,
I can't sing anymore,
I have a gut for the first time in my life, but I didn't give up:
Last October, my doctor release me to try and start working out, but to "be careful".
I found that I couldn't do hardly any cardio, but I did what I could.
I was able to lift weights though (very light weights), so I decided that part of my healing would involve adding muscle to my frame - 'Perhaps this would improve my immune system'.
Since October, I haven't missed too many days.
I'm stronger than I've been for the last 5 years, and I'm not giving up!
It's a privilege to wake up each day, and I thank God I'm still here fighting, living, loving, and enjoying life.
No excuses!
After a few months working out at home (with a chin-up bar and 25lb dumbbells), I started going to a gym to make variation a lot easier.
The log below started the first day I entered a gym after COVID and I was already pretty strong from the at-home work-outs!
One last note:
I work out "every day" with occasional interuptions - Push, Pull, Legs, Repeat (When Cardio gets easier, I may give Cardio it's own day).
If I'm too sore, I postpone a day. I also let life get in the way occasionally - "Every day" usually ends up being 5 or 6 days a week, but not less than that!
One must protect their workouts as if life depends on it. In my case, it might!
Push Day

March 30, 2022

Max effort - OH DB Press x 8

Post-COVID personal best.

April 13
DB Bench Press x 5
15, 25, 50, 75, 80x9
40x15 x3
Then a bunch of support work w/light weight and 10 to 15 reps.
Followed by 25 mins on a slow treadmill and a 32 gram protein bar - Eating it slowly over 30 minutes.

4/19
10 sets of close grip bench - 20 seconds of reps, 20 seconds of rest.

155lbs.

7th set was slow, so I stripped 20lbs of for the last 3.

6.5 min workout. No big deal!

Vacation

5/1/2022

Bench Press

10 sets every 30 seconds

135lbs with 50lb of chains for progressive resistance.

Reps ranged from 8 to 1!

5/7

AMRAP

5 minutes

Thrusters with 55lb dumbbells

5/11

DB bench press x 6

25, 50, 75, 90x6!!!

I haven't fought against gravity this well for a long time!

and I'm confident there are more epic battles to come!!

5/17
Push day max
DB OH Press
25x5, 50x5, 75x1
50x8

5/22
Push day.
Max effort
Bench x 5
45, 135, 185x5 - no spotter
135x15

5/28

5 minute AMRAP
DB OH Press
50lbs

Got 25!

6/1
Close grip bench x 10
45, 135, 185x7 plus 135x8 (no rest),
135 x 15

As always, followed up with about 20 sets of support work on complimentary muscle groups.

Finished with a slow walk and a protein bar.


Not a great max effort day, but terrific progress has been made since getting up from a COVID death bed in October, 2021!!!

God is good, all the time!

6/7

Incline bench x 8

45, 95, 135x9

Don't ignore your weaknesses!

(He says to himself almost weekly)

Incline bench is a monster weakness for me.

6/12
5 minute AMRAP
DB OH Press
50lbs
26
Got 25 last time.

6/16
Leveredge bench x 10
50lb, 110, 200, 290
340x6.5
Leveredge is a machine you load with free weights.
The weight doesn't translate to 1x1.

6/21

DB bench x 10 on 30-degree incline

Upper chest and front delts are a weak point for sure! Always have been.

So I'm not going to ignore them.

6/26
6 rep max.
DB OH Press
20, 40, 60, 70x3
40x10, then off to support work.

6/30
Incline bench x 5
45, 95, 135, 155x6
95 x 15

7/7
DB press x 10 on 45-degree incline bench.
20, 40, 50,
60 x 10!
Big improvement on a weak point.
Still a long way to go.

7/12
Flat bench x 12
45, 135, 185 x 7
135 x 12

7/20
DB bench x 10 on 30-degree incline
20, 40, 50, 60x10, 70 x 4.5
Big progress!!

7/24
OH press x 6 every 60 seconds.
50lbs
4 sets of 6, last set of 3
27 total.

7/31
5 minute AMRAP
DB OH Press
50lbs
30
Got 26 last time.

Pull Day

April 11

1RM chin-ups.

It ended at 70lbs.

April 16
Sets of 5 chin-ups every 30 seconds:
Did 10 sets and took the 11th set to "failure", which was 6. so
56 in 5 1/2 minutes.
I'll take it!

4/20
Chest-to-bar pull-ups:
3 sets with 30 seconds between sets:
5
3
2 1/2

Vacation

5/3

Back day!

1RM Pull ups

BW x 2, +50x1, +75 x 1/2,

5/24

Back day.

Took it easy 'cause I'm nursing a slight tear in the left biceps:

5/30

Max reps, Wide grip chins

16, I think. I lost count. Could have been 15

Still nursing a muscle strain in the left biceps.

6/9
Pull-ups at Intervals
10 seconds of effort
25 seconds of rest
10 sets.
Not as easy as I thought!
Got 35 chins.
This was the 1st real pull-up effort since I tore my left biceps 6 weeks ago.
It felt pretty good.
Should be at 50 on these.
Next month (maybe)!

6/13
Back Day!
T-bar rows x 10
45, 90, 135, 160 x 4

6/18
Simple max on WG chins. Pronated grip.
Hurt the left biceps again, helping someone move stuff.
Had to stop at 16
'cause the arm pain got to a level 6.

Strength increasing while I nurse a minor injury!!!!

6/22/2022
Back day

DB Pullovers on flat bench x 15
25, 50, 75, 90, 100 x 12.

6/27
5 min AMRAP
Pull-ups.
49.5

7/2
T-bar rows x 10
45, 90, 135x10
I stopped there. Left biceps is still sensitive.

7/10/2022
Back day

DB Pullovers on flat bench x 15
25, 50, 75, 100 x 9

7/14
Speed work
Back
Chins plus a 50lb band.
8 sets of 3 with 60 sec rest.

7/21
6 mile bike ride at a slow pace.
No weights today. Back tomorrow!

7/22
DB Pullovers on flat bench x 15
25, 50, 75, 100 x 10

7/27
Light back:
1 arm bent rows.
60lbs. 3 sets of 10 with no rest

8/2/2022
Chin-ups
6 every 60 seconds till I can't complete a set.
Got 51

Leg Day!!!

April 12

Back squats x 5 - max effort.

Ended with 225 x 6

April 17
10 sets of squats.
20 seconds of squats with 20 seconds of rest.
185 lbs

Not many reps per set

Re-racked after every set

My goodness! What was I thinking?

Try it. I double dog dare you!

4/23
AMRAP
30" box jumps for 2 minutes
Got 32 jumps
then
Max effort Squats x 5
Finished at 245x4

4/30/2022

Did triples on squats with 80lb resistance bands!

45lbs. Okay that was harder than I thought!

135

185

225x2 - this felt like every ounce of 385 at the top, or more. Legs are still weak from a bout with Remdesivir.

5/4

1 leg squats on a smith machine.

45 x 5

65 x 4

80 x 3

80 x 3

Alternated with one leg calf raises x 15

5/19
Leg Day!!!
5 minute AMRAP
Squats with 225 lbs
Got the 17th at the buzzer.

5/26

Squats

45x8, 135x8, 225x6

5/31
Front squats x 8
45, 135, 185 x 4

6/5

Squats @ 225 again
5 min AMRAP

19 reps!

2 better than last time!

6/11
1 hour with a push mower. Used that as a warm up
Max effort was triples on squats
45, 135, 225,
275x1
Stopped at 1 'cause it felt heavy and I wasn't wearing a belt.
1st time with this much weight on my back since September- since I left a COVID hospital bed against medical advice.

6/15
5 min AMRAP
Squats @ 225lb
18
One less than last time.

6/20
Speed squats.
135lb plus 90 lbs of chains.
10 sets of 3, 20 seconds rest between sets.
Ouch!
Cardio plus weight training.

6/24
Triples on squats
45x10, 135x3, 225x3
275x1
185x10
Lots of support work!

6/28
1 leg squats on smith machine.
45x8, 95x5, 135x2
Ouch!
Support work hurt after this one!

7/5
Legs - Speed day
Squats. 10 sets of 5. 1 set per minute.
135 plus 50lb bands (235 at the top)
Painful and lovely!


7/11
One-leg squat on shrug machine x 6
0, 30, 50, 70x7

7/18
Hammer Leg Press x 10
180, 270, 360x10.
Thought I'd get to 450. Not happening yet!

7/23
Squats
45x10, 135x10
225x8
Progress!

7/30
5 min AMRAP
Squats @ 225lb
19
One better.